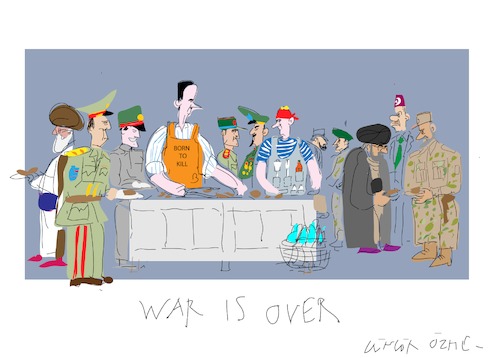 926
War is Over

By
gungor
on December 14, 2017
Syrian civil war finally over,
But, What a cost my friends,
Deads, Wounded, Refugees, Destruction of Historical cities,Hama,Homs,Aleppo,etc.
American and Russian Air forces was using latest military arsenal,V.Putin,B.Al Assad are main players and others, Barbecue times, Celebration, Lamb chops, sis-kebab,helal sausages,etc....
Politics » National/Domestic International Elections Military & Security Third World Terrorism Pension Economy & Money Environment Family & Youth Confederations Immigration Fraud & Corruption Historical Other Conflicts & War Politicians Parties Privacy & Customer Democracy Energy

Liberty

Looking for s...

Isolation over