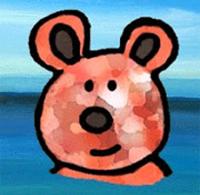 Pascal Kirchmair
Innsbruck, Austria
member since April 29, 2011
pascalkirchmair.blogspot....
1,811,445
views
683
comments
6
favored
Professional Info
Name
Pascal Kirchmair
Date of birth
1974-08-02
Education
Autodidakt (self-taught)
Technique
Cartoons and caricatures
Tools
pencil, pen and ink, watercolour, WACOM Intuos 3 A5 pen tablet and Photoshop
Influences
Pablo Picasso, Walt Disney, Carl Barks, Pat Bagley, Philippe Geluck, Sempé, BOSC, Chaval, Raymond Peynet, Voutch, Steve Sack, Arístides Esteban Hernández Guerrero (ARES), Osmani Simanca, Henri Matisse, Chris Browne, Randall Enos, Paul Cézanne
Fav Toon
Raising Duncan, Peanuts, Mutts, Hägar, Quick et Flupke
Personal Info


I was born in Valenciennes (Northern France) in 1974 from a French mother and an Austrian father. I live near Innsbruck (Austria) where I job as a freelance cartoonist and illustrator. Some of my works (caricatures, cartoons and illustrations) were published in books and printed on T-shirts. I am also participating in many international cartoon and caricature contests where I was published in catalogues and shown in some exhibitions.
Contacts of Pascal Kirchmair
(39)